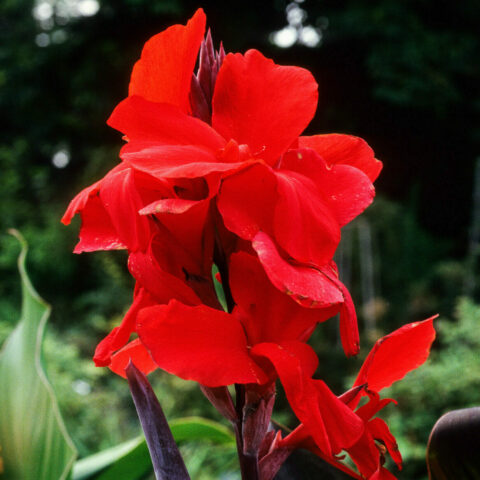 November tip: These 'tender' plants need it snugly over winter, like us. If in containers, move to a sheltered spot protected from wind and frost and add a layer of compost around the base of the plants. If not in containers, add a thick 10cm layer of compost or wood chippings without smothering. If it gets really cold, you may lose a plant or two – don't worry, it happens! If you have a conservatory or coldish sunny room, you could also bring the plants inside. Avoid them getting too wet or dry too.
Latin name

Canna

Type

Frost-sensitive herbaceous perennial

Final height

1m

Final width

1m

Situation

Full sun or partial shade

Flowering months

Jul-Oct (red)

Can it be multiplied

By division in spring

Edible

No

Toxic

None reported for humans and pets

Bee friendly

No

Plant care tip

Look after in colder winters by bringing indoors or applying thick layer of compost or mulch.